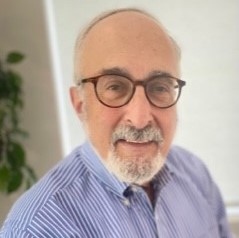 Steven M. Garver
Steven M. Garver is an accomplished trial attorney and divorce mediator. He moved to Reston, VA, in 1974 with his family, and has developed a diverse legal practice, with litigation experience in personal injury, medical malpractice, civil rights actions, domestic relations, and criminal cases. He also has significant experience in corporate, business, and transactional work. Mr. Garver has tried to verdict personal injury cases, medical malpractice cases, felonies, and business litigation. He has also tried numerous domestic relations matters.

In 1979, Mr. Garver became one of the first attorney mediators handling divorce cases. He was self-taught and driven to the field by what he saw as an unnecessary expense – emotionally and financially – in the divorce process. He has more recently studied at the Harvard Mediation and Negotiation project to expand his skills as a mediator, and is now doing divorce mediation through Divorce Mediation Associates, Ltd. His diverse legal background gives him a special advantage in understanding many of the legal issues faced by families in this complex world.

He is an adjunct professor for George Mason University Law School, teaching classes, including a course in negotiation. Mr. Garver is a certified mediator by the Supreme Court.
Education

University of Maryland
J.D., George Mason University
Admissions

Virginia, 1975
U.S. District Court for the Eastern District of Virginia, 1975
U.S. District Court for the Western District of Virginia, 1976
U.S. Supreme Court, 1979
U.S. Tax Court, 1976
Fourth Circuit Court of Appeals, 1977
Court of Appeals of Virginia
Supreme Court of Virginia, 1975
Maryland, D.C. and Florida, pro hac vice
Professional Associations

Academy of Professional Family Mediators
Association of Attorney Mediators
Virginia Bar Association
Boyd-Graves Conference, 1980 – present
Fairfax Bar Association
Former Director
Virginia Trial Lawyers Association
Board of Governors, 1979 – present
American Association for Justice
Chair of the House of Delegates, 2007-2008
Board of Governors, 2007-2008
Executive Committee, 2007-2008
Member of a 2007 delegation who went to China and met with members of the bar, law students, and judges of the Courts, where by special order from a Justice of China's Supreme Court, he had the rare opportunity to view a Chinese trial.
Honors and Accolades

AV Rating from Martindale-Hubbell
Qualified as an expert witness in federal courts, Virginia state courts and Maryland state courts
Prior Experience

Mackall, Mackall & Walker, Clerk, 1974- 1975
Kaletah Carroll, 1975-76
Garver and Moller, Partner, 1978 – 1996
Commissioner in Chancery, 1988 – present
George Mason University, adjunct faculty, 2014 – present
Community Service

Fairfax County Chamber of Commerce
National Capital Area Scholastic Rowing Association, Board member
Combined Cathedral Crews Rowing Club, Board member
National Cathedral School, Board and Officer of the Parents Association
Langley School, Committee member
CLE lecturer in Domestic Relations, Evidence, Appellate Practice, Tort Law, Medical Malpractice, and Ethics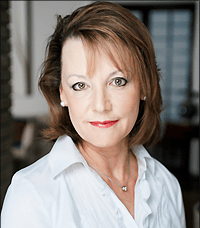 Dr. Patrice Garver
Patrice B.F. Garver is an accomplished mental health professional and licensed mental health specialist in Virginia. She consults with many professionals in the Virginia area, and her services are often sought by schools, medical professionals, and organizations, specifically because of her work and training in child development and assessment. Dr. Garver has worked with children, families, and other specialists for more than 30 years, providing services for families in need, important feedback as a child specialist, providing services for at-risk families and, in recent years, providing services helping families parents and children navigate the stressors of separation and divorce.
She came to Reston, Virginia, in 1974 with her family and initiated her professional career working with children with learning and psychological needs. She has provided, over the years, support for families, couples, and children undergoing various aspects of trauma, focusing on the "developmental crisis" and trauma of separation and divorce.

Dr. Garver has a long-standing educational and experiential background regarding psychosocial issues and the impact of the divorce process, providing special insights and navigating the separation issues and legal issues faced by families going through a divorce. Her training in mediation and collaborative divorce process has allowed her to provide a healthier way of addressing the legal and psychological aspects of divorce, offering a venue in which both parties can communicate personal interests and goals for themselves and for their children, as they separate and divorce while continuing to co-parent with productive dialogue for the best interest of their children.

She is an adjunct professor at George Mason University Law School, where she teaches a course in negotiation.
Education and Training

PH.D., University of Maryland, Developmental Psychology (Human Development)
BA, University of Maryland, Special Education/Psychology
BA, magna cum laude, University of South Florida (completed Special Ed/ Psychology program)
University of South Florida, Special Education Graduate Program: Learning disability certification
University of Virginia, Learning Disabilities Certification for VA
MA, magna cum laude, Antioch College, Developmental Clinical Psychology
George Mason University, School Psychology Certification
Kennedy Krieger Institute: Family Trauma Center, Post Doc/ Counseling training
MA, Argosy University, Mental Health Counseling
Completed Required Training as a Mediator and Collaborative Mental Health Counselor
Currently continuing in Advanced Training
Professional Organizations and Community Services

International Association of Collaborative Professionals, Member
Collaborative Professionals of Northern Virginia, President
Steering Committee, 2015 – present
"Give an Hour" services for families in need and military, Volunteer, 2012 – present
American Counseling Association, Member, 2008 – Present
Safe Community Coalition
American Psychological Association, Member, 1990 – Present
Fairfax County partnership group, 1996 – 2010
Board of Trustees for Langley School, Board of Trustees, 1990 – 1994
Children and Adults with Attention-Deficit/Hyperactivity Disorder (CHADD), Parental Advisory Board, 2002
Volunteer Services to scholarship students from Black Student Fund and other nonprofit organizations to assess and helpless psychological issues in educational placement, 1995 – Present